3 Valve Manifold Direct Mounted - H Manufacturers and Suppliers
3 Valve Manifold Direct Mounting 'H' Type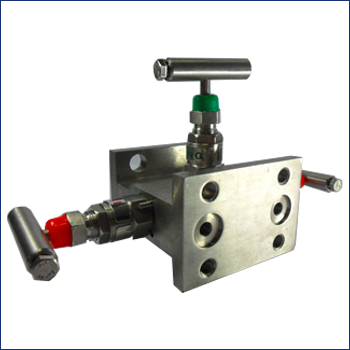 PART NO : 3VM-DM-H

DESCRIPTION : Designed for direct or remote Mounting of differential pressure transmitter. For remote Mounting two oval / kidney flanges for Connecting procees pipe to manifold block. These manifold block incorporate three valves. two main valve for process isolated and one Valve for equalizing.
CONNECTION :
Process : Flanged
Instrument : Flanged
Drain/vent : 1/4"NPT(F)
TEST PRESSURE :
@ 25°c' Room temperature

Hydrostatic : Body : 620kg/cm2g
Seat : 413kg/cm2
Pneumatic : Seat : 40kg/cm2
GLAND PACKING :
PTFE : Standard
GRAPHOIL : Temperature above 180°c
MATERIAL :
A105, A182 Gr F304 SS, A182 Gr F SS316 Monel, Hastalloy.
FINISH :
CS :Zinc plated and Dichromated
SS :Natural
Cross Sectional Views :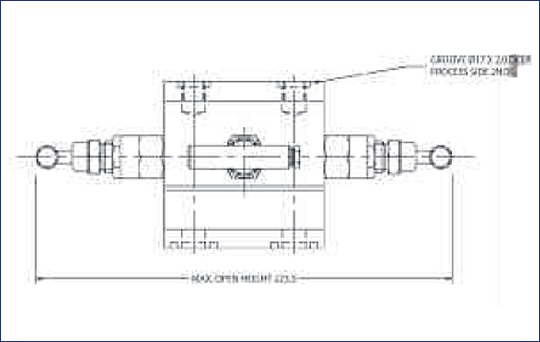 Other Specifications :